Free Delivery To The UK On Orders Over £30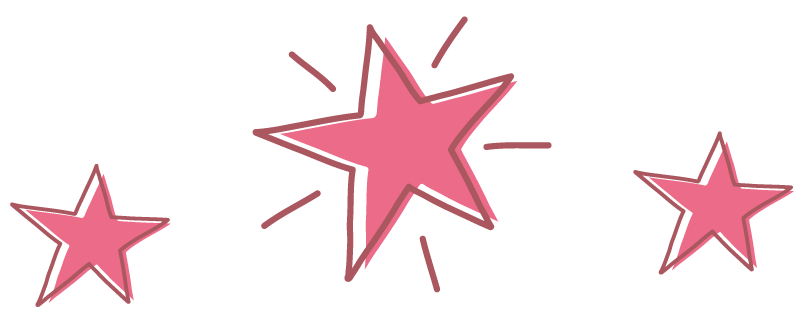 Privacy Policy
This privacy policy is applicable to this Site only. When leaving this Site, please read the privacy policy applicable to the site you are visiting. If you do not agree with this privacy policy, please do not use this Site.
By accessing and using this Site, you hereby agree to the terms of this privacy policy.
Non-personal information collected automatically.
The Sparkle Club is committed to the protection of the privacy of its web site visitors. Please note that we may provide aggregate statistics about our customers, sales, traffic patterns, and related site information to reputable third-parties, but these statistics will include no personally identifying information.
Personal information

In order to respond to your questions, fulfil your requests or manage interactive customer programs, it may be necessary to ask for personal information such as your name, address, e-mail address and telephone number. We may use this information to respond to your requests or to contact you via mail, e-mail or phone to inform you of new products, services or promotions we may offer. If you place an order for a product, request a service or submit content to this site, we may need to contact you for additional information required to process or fulfil your order and/or request. However, unless compelled by applicable legislation, we will not provide this information to a third party without your permission, except as necessary to process your order, fulfil your requests or manage interactive customer programs.

In addition to the personal information that you may provide us, this Site may use technology that lets us collect certain technical information like your Internet protocol address, your computer's operating system, your browser type, traffic patterns and the address of any referring web sites.

Security

Please note that while there are always risks associated with providing personal data, whether in person, by phone or over the Internet, and no system of technology is completely safe, "tamper" or "hacker-proof", The Sparkle Club has endeavoured to take appropriate measures to prevent and minimize risks of unauthorized access to, improper use and the inaccuracy of your personal information.

Accuracy of collected data

The Sparkle Club will on its own initiative, or at your request, replenish, rectify or erase any incomplete, inaccurate or outdated personal data retained by The Sparkle Club Online in connection with the operation of this Site.

Visitor identification

From time to time, information may be placed on your computer to allow us to identify you. This information is commonly known as "cookies". By showing how and when our visitors use this Site, this information can help us to continue to improve our Site. We will only use cookies to view information on your hard drive that was put there by a cookie from this Site. The use of cookies is an industry standard and many web sites use them. Cookies are stored on your computer and not on this Site. If you do not wish to receive cookies, or want to be notified of when they are placed, you may set your web browser to do so, if your browser so permits.

Changes

We may change this privacy policy, or change, modify or withdraw access to this Site, or the content of these pages at any time with or without notice.

Your Rights

You have the right to ask us not to process your personal data for marketing purposes. You can exercise your right to prevent processing by contacting us. You have the right to access information held about you by contacting us.

What Is A Cookie?

Cookies are text files containing small amounts of information which are downloaded to your device when you visit a website. Cookies do lots of different jobs, like letting you navigate between pages efficiently, remembering your preferences, and generally improve the user experience. They can also help to ensure that adverts you see online are more relevant to you and your interests.

How We Use Cookies...

At The Sparkle Club we use cookies on our website to help us provide you with a better website.

We use cookies that are:

Essential cookies to enable you to move around the website and use its features.
Performance cookies to provide you with a better user experience.
Functionality cookies that allow the website to remember choices you make.

The cookies we use in no way gives us access to your computer or any information about you, other than the data you choose to share with us.

Cookies Used On Our Website

Cookie Name
1st or 3rd Party
Purpose

---

ASPSESSIONIDSQRARDAC
1st
Session ID – This is a session cookie and is set when you visit our website. It does not save any of your personal information and it expires as soon as your browser is closed.

---

__utma, __utmb, __utmc, __utmz
1st
Google Analytics – We use these cookies to identify which pages are being used. This helps us analyse data about webpage traffic and improve our website in order to tailor it to customer needs. We only use this information for statistical analysis purposes and then the data is removed from the system.

---

__atuvc
3rd
AddThis – This plugin is used to allow you to share content on your favourite social networking sites.

Managing Cookies

If you do not wish for cookies to be written or would like to delete any cookies that have been set on your machine, this can be done through your browser settings. If you are unsure of how to do this, www.aboutcookies.org contains information that will help you.
Sign Up To Our Newsletter
Keep up to date with our latest news, products and special offers by subscribing to our mailing list.