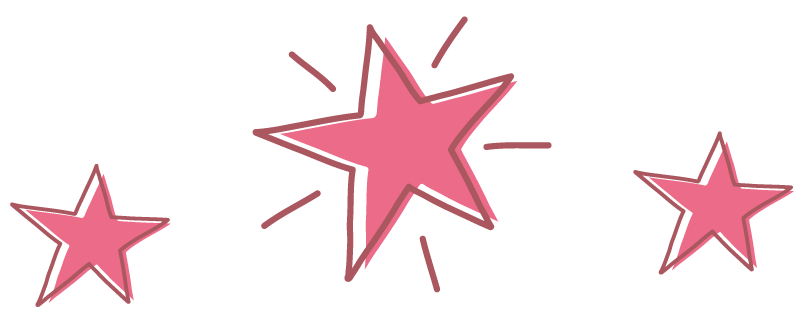 Privacy Policy
The Sparkle Club brand is owned by Newmans Footwear Ltd of River mill Dixon Street, Blackburn, Lancashire BB2 1TR. We are committed to the protection of the personal data we process in line with the data protection principles set out in the UK General Data Protection Regulation, the EU General Data Protection Regulation (where applicable) (together the "GDPR") and the Data Protection Act 2018 ("DPA18").
This privacy notice explains what personal data The Sparkle Club collects from individuals who visit The Sparkle Club website, contact us using our web forms, by email, phone or through one of our social channels; or other marketing communications. It also explains what information we collect automatically when you visit our website. Please follow this link for our COOKIE POLICY
Newmans Footwear Ltd is the data controller for the purposes of the GDPR in instances where you make any form of enquiry with us, registered in the UK with the Information Commissioner's Office, registration number Z6198957.
This privacy policy is applicable to this Site only. Our website includes links to our social media platforms (Facebook, Twitter, Instagram and Pinterest ) as well as payment sites such as Paypal. Once you navigate away from our site via one of the links, the next site may collect your IP address and may set a cookie on your device. When you use one of these links, you are sharing information to another website or service and this privacy notice will no longer apply. When leaving this Site, please read the privacy policy applicable to the site you are visiting. If you do not agree with this privacy policy, please do not use this Site.
We update this privacy notice from time to time in response to changes in applicable laws and regulations, to our processing practices, and to the products and services we offer. When changes are made, we will update the date at the top of this document. Please review this privacy notice periodically to check for updates.
What we collect and store

While you visit our site we will track:

Products you've viewed: we'll use this to, for example, show you products you've recently viewed
Location, IP address and browser type: we'll use this for purposes like estimating taxes and shipping
Shipping address: we'll ask you to enter this so we can, for instance, estimate shipping before you place an order, and send you the order!

We'll also use cookies to keep track of basket contents while you're browsing our site. Please see our cookie policy by following this link COOKIE POLICY 

When you purchase from us, we'll ask you to provide information including your name, billing address, shipping address, email address, phone number, credit card/payment details and optional account information like username and password. We'll use this information for purposes, such as, to:

Send you information about your account and order
Respond to your requests, including refunds and complaints
Process payments and prevent fraud
Set up your account for our store
Comply with any legal obligations we have, such as calculating taxes
Improve our store offerings
Send you marketing messages, if you choose to receive them

If you create an account, we will store your name, address, email and phone number, which will be used to populate the checkout for future orders.

We generally store information about you for as long as we need the information for the purposes for which we collect and use it, and we are not legally required to continue to keep it.

We will also store comments or reviews, if you choose to leave them.

Who on our team has access

Members of our team have access to the information you provide us. For example, both Administrators and Managers can access:

Order information like what was purchased, when it was purchased and where it should be sent, and
Customer information like your name, email address, and billing and shipping information.

Our team members have access to this information to help fulfill orders, process refunds and support you.

What we share with others

We share payment and personal details relating to your account. This is necessary to process payments to and from customer accounts and in order to facilitate the product and contract.

Please see the policies below for more details

Your Rights

The GDPR provides you with certain rights in relation to the processing of your personal data, including to:

Request access to personal data about you (commonly known as a "data subject access request"). This enables you to receive a copy of the personal data we hold about you, and to check that we are processing it lawfully.
Request rectification, correction, or updating to any of the personal data that we hold about you. This enables you to have any incomplete or inaccurate information we hold about you corrected.
Request personal data provided by you to be transferred in machine-readable format ("data portability").
Request erasure of personal data. This enables you to ask us to delete or remove personal data where there is no good reason for us continuing to process it. You also have the right to ask us to delete or remove personal data where you have exercised your right to object to processing (see below).
Request the restriction of processing of your personal data. This enables you to ask us to suspend the processing of personal data about you (e.g. if you want us to establish its accuracy or the reason for processing it).
Object to the processing of your personal data in certain circumstances. This right may apply where the processing of your personal data is based on the legitimate interests of

Some of these rights are not absolute and are subject to various conditions under applicable data protection and privacy legislation, laws, and regulations to which we are subject. If at any time you decide that you no longer wish to be contacted for marketing purposes, or if you would like to exercise any of your rights as set out above, you can contact us at enquiries@thesparkleclub.co.uk.

In addition to the above, please note that you have the right to make a complaint at any time to the Information Commissioner's Office if you are concerned about the way in which we are handling your personal data.
Sign Up To Our Newsletter
Keep up to date with our latest news, products and special offers by subscribing to our mailing list.